Visually examine and test your emails,
swiftly identifying and rectifying any errors.
Thoroughly assess how your emails can appear on non client-specific devices.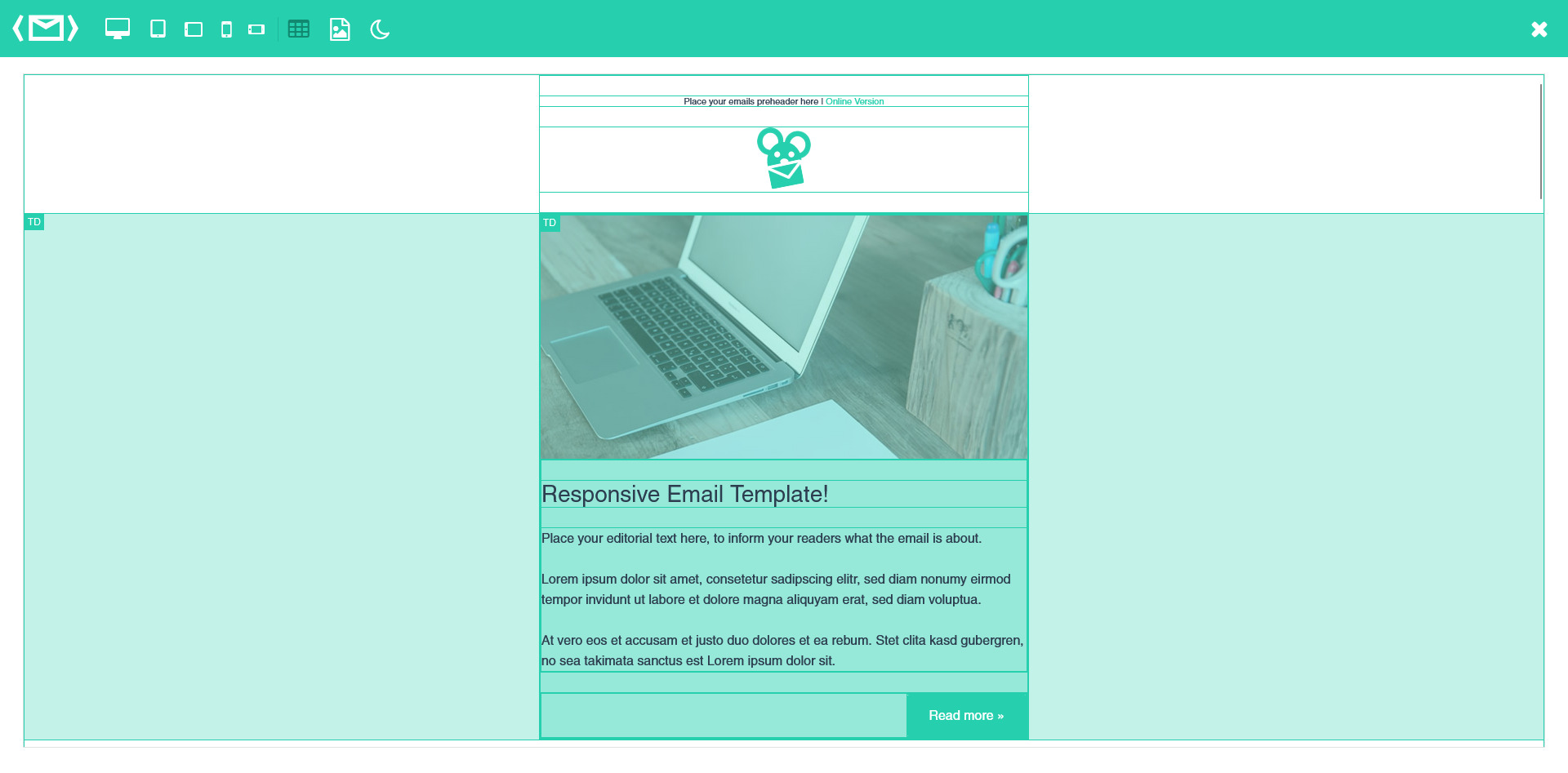 Inspect, fix, test!
Introducing our visual tester inspector—an enhancement to our visual testing tool. This extension not only empowers you to test your emails across non-client-specific desktop, tablet, and mobile devices but also grants you a deeper understanding of their structural composition.

Delve into intricate elements such as multi-level table and div nesting, toggle the visibility of images, and meticulously inspect links and text components. This comprehensive suite of features equips you with an advanced toolkit to ensure the flawless presentation and functionality of your emails.
Harness our core capabilities to drive your success.
An overview of all available features and functions:
Users can conduct tests without any limitations on the quantity
Live testing for non client-specific desktop, tablet, and mobile devices
Examination of multi-level table and div nesting
Switch image visibility on and off
Thoroughly examine text, images, links, and button elements